The cognitive ability tests by Tripod measure analysis skills, intelligence and response rate in completing exercises. On a wider scale, the test results can be used as a guideline for predicting how a person is able to solve problems under time pressure. That is why we recommend using the test above all for more complicated jobs that require quick processing of various information, decision-making and non-standard approaches.
The cognitive ability tests contain exercises and have a time limit, usually 40–45 minutes. The test taker may take notes during the test and in some cases also use a calculator.
Sample: introduction to the Managers' Mental Ability Scale MMAS (extract, sample exercises).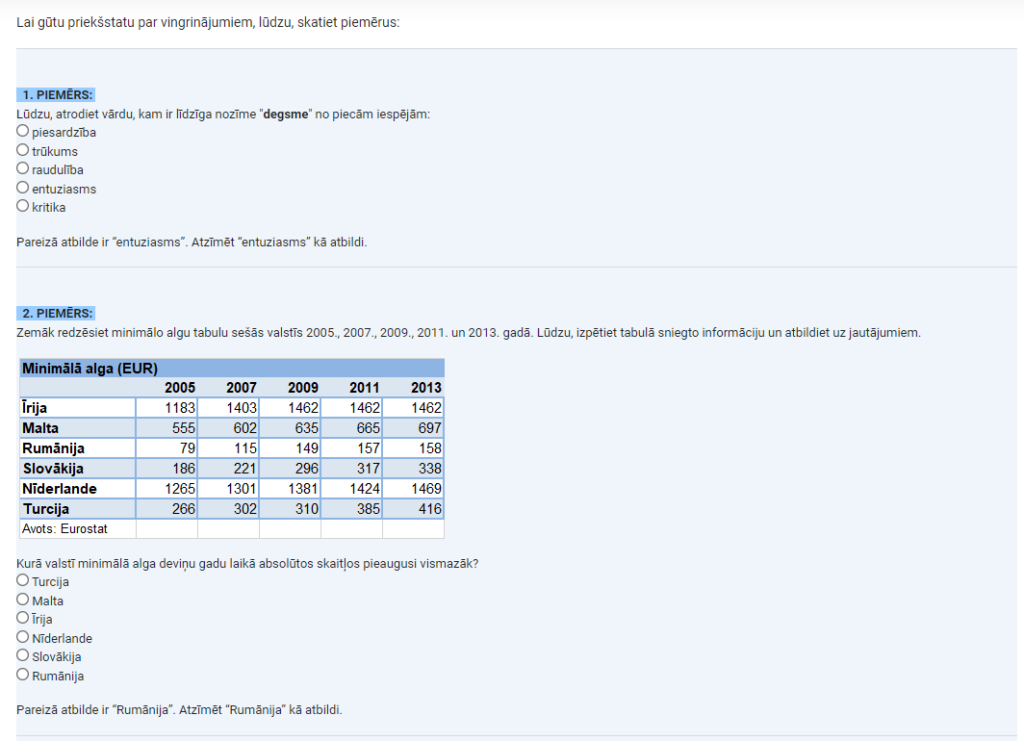 Each candidate will get their individual test results and feedback from us. We'll present the results of all the candidates to you as a written comparison. There will also be an online meeting with you where our Consultant will sum up the process and analyse the results for you, answering also all the questions that you may have.
Sample: comparative report of the Managers' Personality Inventory MPI (extract).