By fulfilling our company's mission to provide our clients and candidates with the best possible experience through service quality and help our employees become world-class professionals, we aim to be socially responsible and sustainable in the broadest sense. Therefore, in our daily activities we are guided by the United Nations Sustainable Development Goals and apply the ESG (Environmental, Social and Governance) criteria.
Starting with little things like recycling waste, allocating clients' Christmas presents budget to NGOs, and applying principles of respect and transparency in relationships with our employees, customers, candidates, and suppliers, we regularly provide financial support and various pro-bono services to organizations that contribute to the social, cultural and economic well-being locally and globally.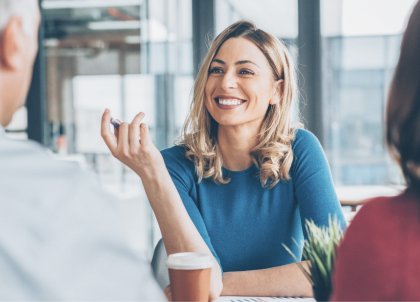 We are happy to help organizations such as:
SOS Children's Villages – that cares for orphaned and abandoned children;
The Association "Lyderė" – that addresses gender equality issues at a systemic and political level in Lithuania;
"Women Go Tech" – that encourages women to reskil to IT and technology;
"Kino pavasaris" – that in the form of movies educates the general public on social and global issues.