Business Development Recruitment
With the growing importance of customer experience and personalisation in both attracting and retaining customers, the need for sales, marketing and customer service functions is growing.
Rapid digitalisation, increased demand for products and services, and supply chain disruptions are requiring increasingly skilled professionals to work directly with customers and their expertise. The trend in recent years has been a significant increase in the need for digital marketing, e-commerce professionals and marketing strategists. There is also a particular focus on creating and maintaining a great customer experience.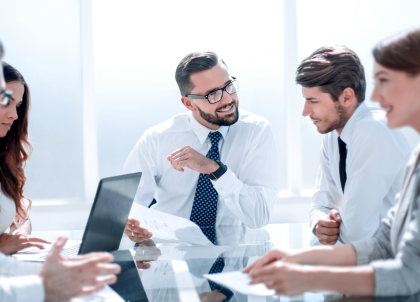 We have experience and can help find employees for the following positions (in various sectors):
Sales and development, business development, e-commerce professionals and executives
Marketing, product management, digital marketing professionals and executives
Procurement, supply chain, commerce, category professionals and managers
Customer service and experience management professionals and executives
Financial and Management Recruitment
Finansų, administravimo, HR, teisės ir atitikties srities paieškose In the areas of finance, administration, HR, law and compliance, we have a deep background and a relationship with market candidates. Understanding that accuracy and clarity are of paramount importance to workers in this sector, we strive to communicate the goals set for them in the new position as concisely and clearly as possible.
This not only ensures a smooth search and selection process, but also a sustainable long-term partnership between you and the new team member. At the request of clients, we have the opportunity to test the competencies of candidates by professional tests of speed and accuracy of work, mental abilities and additional tests.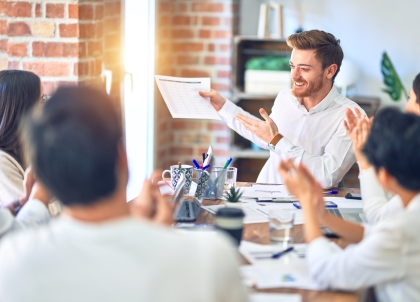 We have vast experience in finding the following administrative and financial positions:
Chief Financial Officer / Chief Executive Officer accountants / Internal auditors / Financial controllers
Head of Human Resources / Head of Administrative
Accountants / Financial analysts / Human Resources managers
Office Administrators / Accountants / Operations Managers
Lawyers / Compliance Officers / Money Laundering Prevention Specialists and Managers
Engineering Recruitment
We have been recruiting for engineering roles for more than 10 years. Working purposefully with this sector, the team members are well acquainted with the market, can determine the most effective search strategy and provide high-quality advice to both businesses and candidates on the current situation in the technology labour market.
We use various search methods in this type of recruitment: a system of recommendations, various distribution channels, direct search. A lot of attention is paid to refining or creating a value proposition for a client's work so that we can best represent and present them to technology candidates. We have the confidence of the candidates in this market because we can meet their expectations with appropriate offers.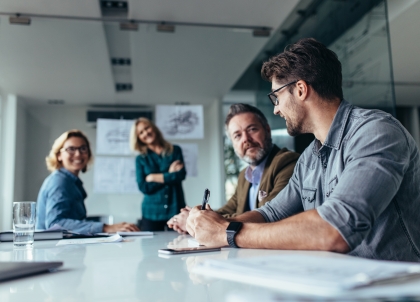 We have the most experience in finding the following engineering positions:
Heads / Directors of production / construction companies / departments
Real estate / construction development Project Managers
Data Engineers / Analysts / Team Leaders
Electronics / mechanical and high-tech engineers / physicists
Construction / manufacturing / technical / design / maintenance / operation specialists
Sektoriai, kuriuose specializuojamės:
Greito apyvartumo prekės (FMCG)
Paslaugos
Telekomunikacija ir IT
Distribucija
Farmacija
Gamyba ir inžinerija
Eksportuojančios kompanijos
IT Recruitment
IT professionals rarely look for job postings on ad portals. Nevertheless, they are active in social networks and IT-related leisure activities (eg conferences, training, etc.). With this in mind, we are expanding the database of candidates by constantly increasing the circle of contacts by actively using social networks, attending forums, participating in various conferences, events, exhibitions, professional clubs and training.
It is also very important to speak the language of the candidates when working with the recruitment of IT specialists, i.e. understand the specifics of their work, support the conversation using technical terms. Our consultants, who interact with IT professionals daily, are able not only to properly evaluate candidates but also to earn their trust. We are building a partnership-based relationship, so some IT professionals who are starting to look for new offerings are turning to us first and foremost.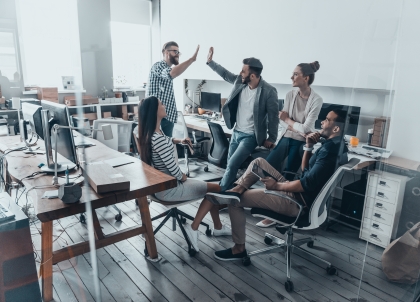 We specialize in the search and selection of IT personnel in the following areas:
System Administrators / IT Security Specialists
Developers / Testers
Consultants / Analysts / other IT professionals
Technical managers / Heads of IT departments
IT Project Managers / Online Project Managers
Executive Search
The search for executives is an extremely complex and responsible process, so it is trusted only by the most experienced People Link specialists – partners and business sector managers.
We are well versed in today's trends, business features, know how to conduct and moderate this type of search to be successful. Specialized search and selection identifies leaders in their field who can manage the company, create significant added value and open new avenues for the managed company.
The search for managers by our specialists is based on the latest search trends in Western Europe. We believe that the key to a successful search and selection process is the application of the rightadvanced system. The study, which covered as many as 500 of the world's largest companies, revealed that a weak and underdeveloped search and selection system accounts for up to 40% of a company's vacancies. If such trends are seen in multinational companies, one can only guess what percentage would be revealed by analysing smaller budgets and companies with weaker search engines.
People Link strives to ensure that every search and selection of managers is focused on the main goal – partnership. Not only the emotional but also the cognitive factor are important here. A candidate who learns or learns something new about their personality in the selection process or their situation in the changing labour market landscape will benefit, even without a job offer.
The search for managers, like all recruitment processes, is complex while listening, partnership and cross-border cooperation are important to achieve success (finding the right candidate).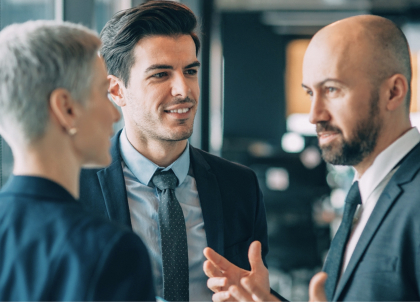 We specialise in executive search for the following positions:
General Manager / CEO
Executive Director / COO
Level C functional managers: marketing, sales, strategy and sustainable development, digitization, supply chain, etc.
Sektoriai, kuriuose specializuojamės:
Greito apyvartumo prekės (FMCG)
Paslaugos
Telekomunikacija ir IT
Distribucija
Farmacija
Gamyba ir inžinerija
Eksportuojančios kompanijos