2023-09-26
Remote work has evolved from a temporary solution to a permanent fixture in the world of work, it is a "new normal" in 2023 and beyond. As a recruiter, I've had the opportunity to engage with candidates and gain valuable insights into their preferences. In this article, I'll share trends I've observed across diverse industries and professions regarding remote and hybrid work options.
The option to work remotely or in a hybrid capacity has become one of the most highly regarded benefits organizations can offer. It's no surprise that candidates are keenly interested in the work arrangement when considering job opportunities.
Candidates' Central Query:
I've noticed that when a job advertisement doesn't clearly mention the working arrangement, it becomes a central query for candidates during the interview process and even if it is mentioned they would still want to know more about the rules. Therefore, I make it a point to inquire about candidates' preferences regarding remote work, hybrid setups, or on-site presence. This information is pivotal in determining a candidate's suitability in the long term, especially for roles requiring on-site presence.
When considering the diverse preferences across different sectors, Business Development professionals tend to be less particular about their preferred work module, given the dynamic nature of their roles, which often involve client meetings and on-site interactions. In contrast, the IT sector frequently leans toward fully remote positions. Many IT professionals have well-equipped home offices, complete with multiple screens and all necessary tools, making remote work preferred.
While some professionals are motivated by the prospect of working in a traditional office environment, they also highly value flexibility, especially when it comes to their work hours.
Candidates' Reasons for Preferring Remote and Hybrid Work:
During conversations with candidates about their preferred working arrangements, they consistently highlight several key reasons for favoring hybrid and remote positions:
Flexible Working Hours: Remote work empowers employees to shape their schedules for a better work-life balance, allowing them to manage their time efficiently.
Elimination of Commutes: Remote work frees employees from daily commutes, reducing stress associated with travel, and saving time and energy.
Calmer Work Environment: Home offices often provide a less stressful atmosphere compared to traditional offices, promoting focus and productivity.
Freedom to Work Anywhere: Remote work opens up the possibility of choosing employers without being bound by geographical constraints.
Enhancing Productivity and Well-being:
When discussing working preferences, candidates often touch upon not only their work arrangement but also their productivity and well-being. This suggests that it's not just about following a trend but also about finding ways to enhance productivity within an organization.
In this era of evolving work dynamics, it's crucial for organizations to consider remote and hybrid work options. If your organization cannot provide a complete remote or hybrid setup, consider offering some flexibility in working hours as a starting point. Adaptation to changing work preferences will be a key factor in attracting and retaining top talent in the future job market.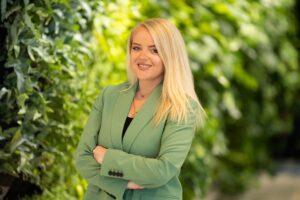 Līva Ugaine
Consultant
+371 27998660
liva@tripodlink.lv